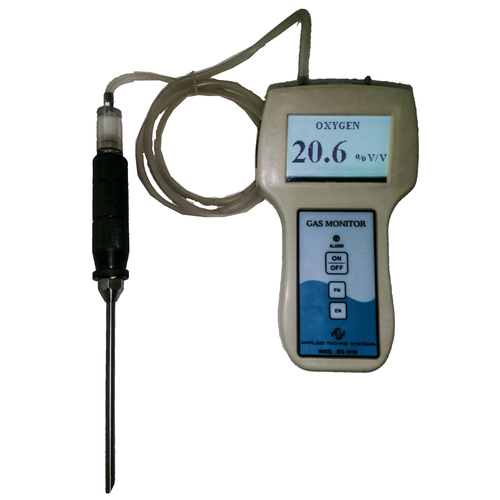 Combustible Gas Detectors
Price And Quantity
Product Specifications
Product Description
Combustible Gas Detector
Combustible gas-air mixtures can be burned over a wide range of concentrations. For each there is a specific minimum concentration above which an ignition source will cause an explosion or flame front propagation. This is called the Lower Explosive Limit (LEL) of that gas or vapor. It is sometimes called the Lower Flammable Limit (LFL). The LEL is different for every gas. For most CHC, this minimum concentration varies from about 0.5% to about 15% by volume in air. This concentration represents 100% on the Delphian system. Some combustible gases are lighter than air, some are heavier. Be sure the characteristics of the gas are known before attempting to monitor it or enter an area containing the gas. Typical alarm settings are: Low alarm = 20% LEL, High alarm = 40% LEL, High-High alarm = 60% LEL. Only the user can judge whether these settings are appropriate.
Choosing between infrared and catalytic bead technology:
Advantages of Catalytic Gas Detectors can perform more reliably in dusty/dirty atmospheres because they are not as sensitive as optics to the buildup of industrial contaminants can perform more reliably in high temperature applications not significantly affected by changes in pressure catalytic bead sensors with a constant temperature circuit are not affected by changes in humidity. All catalytic sensors are less sensitive to humidity and condensation can detect most combustible hydrocarbons can detect hydrogen which is invisible to infrared smaller footprint than infrared.
Calilbration Gas Selection for Combustible Gas Detectors
It is not always desirable or necessary to calibrate with the specific gas which is most likely to be present. The standard calibration gases selected by Delphian give excellent results for most applications. Delphian's calibration kit can be used to calibrate for ANY combustible gas. Delphian will recommend which calibration gas to use and provide calibration instructions.
Trade Information
Telegraphic Transfer (T/T)

25 Per Week
1-2 Week

Within a certain price range free samples are available
Normal Packing With Thermocol

All India